Perfection in the chauffeur service
Experience with MK TRANSFER the perfection in chauffeur service, which is guaranteed by years of experience and tireless commitment for excellent customer service. Our services go beyond what is expected of a traditional chauffeur service – they are tailor-made and personal, with special attention to your individual needs. Whether you are on a business trip or want to discover the beauties of Munich, we strive to make your trip an incomparable experience. Rely on our expertise and professionalism to provide the best possible service that doesn't compromise on style and comfort.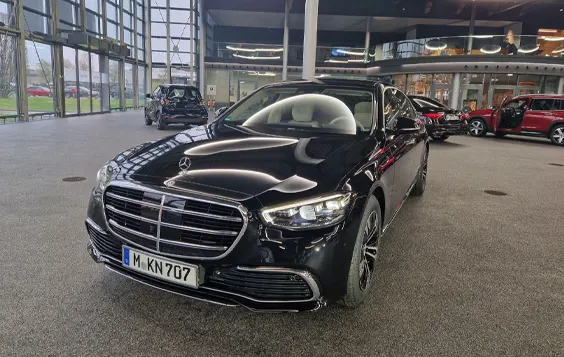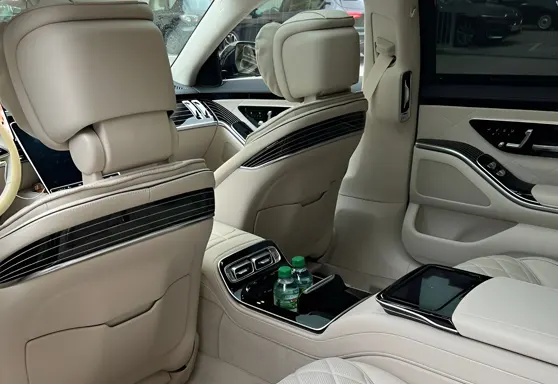 Luxury chauffeur service with MK TRANSFER
At MK TRANSFER, we redefine luxury chauffeur service and raise it to a level that is second to none. With our elegant fleet of premium vehicles and our team of highly qualified and professional chauffeurs, we ensure that your ride through Munich is more than just a ride – it's an experience. Every detail, from the flawless presentation of our vehicles to exceptional customer service, is designed to delight and surprise you. Our commitment to excellence ensures that you can enjoy the peace and comfort that only a top chauffeur service can offer.
Top class chauffeur service – MK TRANSFER in Munich
MK TRANSFER offers a top-class chauffeur service in Munich. We are more than just a transport company; we are your reliable partner for all your mobility needs in the city. Our mission is to set the standard in luxury and comfort in the chauffeur industry. Our professionally trained staff will ensure that you arrive at your destination on time and in the utmost comfort, while our luxury vehicles ensure that every journey is a special experience. Experience the difference when you choose MK TRANSFER – where excellence and professionalism are the standard.
Frequently asked questions
Frequently asked question
How are MK TRANSFER chauffeurs selected and trained?
Our chauffeurs are carefully selected and must pass strict background and driving license checks. In addition, they undergo a comprehensive training program that covers customer service, safe driving, local knowledge of Munich and dealing with special situations.
Does MK TRANSFER offer airport transfers to and from Munich Airport?
Yes, we offer a reliable airport transfer to and from Munich Airport. Our chauffeurs will ensure that you arrive on time and will meet you in person at the terminal to provide you with the best service experience.
Is it possible to book the MK TRANSFER chauffeur service for special occasions such as weddings or business meetings?
Of course! MK TRANSFER is proud to offer flexible and customized services for all kinds of special occasions. Whether it's a wedding, business meeting or event, we'll make sure your trip runs smoothly and in style.
What languages do MK TRANSFER chauffeurs speak?
Our chauffeurs are multilingual and speak German and English fluently. We strive to provide a chauffeur who speaks your language to ensure efficient communication and a comfortable driving experience.
What payment methods does MK TRANSFER accept for the chauffeur service?
We accept a variety of payment methods, including all major credit cards, debit cards and bank transfers. We also offer the option to pay via secure online platforms to make it as easy as possible for our customers.